Artificial intelligence can be the perfect tool for your church. And the best part, right now, it's all free. If you're like me, you have plenty to do. And you don't have a lot of time to get things done. I'm responsible for the following areas of my church:
Radio Station Manager, Teach 3 College Classes a Semester, IT Director, Websites, Sound Ministry, Live Streaming, Graphic Design, Social Media, Church Bookstore, Podcasts, Ministry-Wide Communications, Videos, Event Photography, Promotional Materials, and more.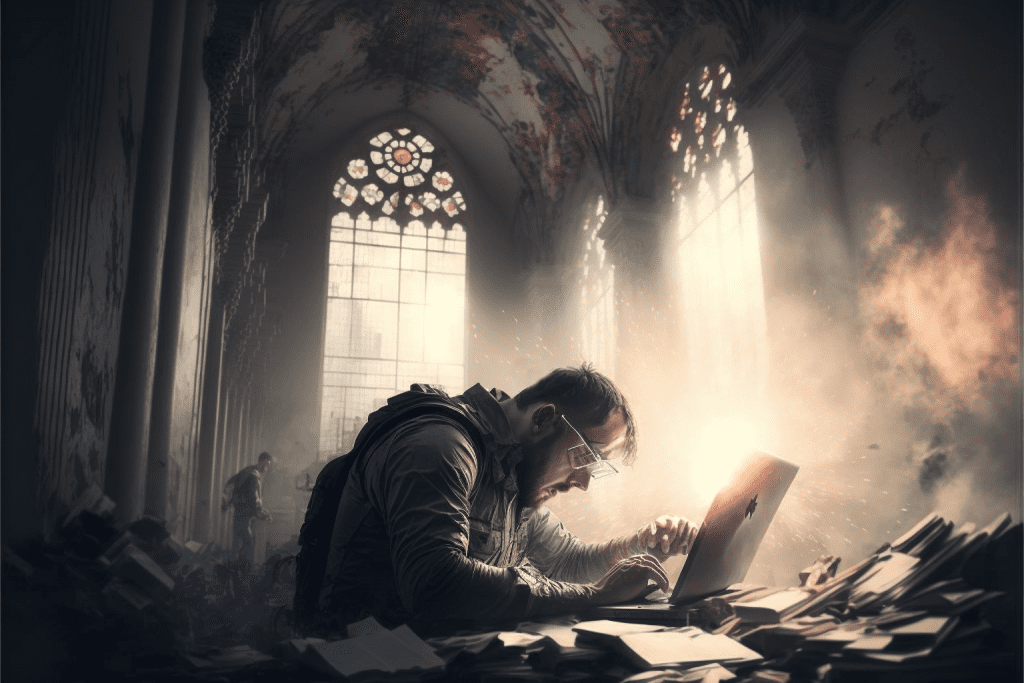 I'm always looking for ways to streamline processes or save time. And this tool, ChatGPT, is one of the best. It can write emails, create articles, proofread your writings, and much, much more.
Let's use ChatGPT to create text for a fictitious (and ridiculous) teen activity to showcase its power. To do this, go to chat.openai.com and sign up for a free account.
In example, I'll write an email to parents about a snow surfing avalanche activity in the Swiss Alps. Simply request what you want like, 
"Write an email to the First Baptist Church parents telling them about a teen activity that will be snow surfing avalanches in the Swiss Alps. Please make the tone reassuring so they'll feel safe sending their kids and let them know it'll be a lot of fun and an activity the teens will never forget."
ChatGPT immediately starts to write: 
"Dear First Baptist Church Parents, 
We hope this email finds you well. We're excited to announce a new teen activity coming up: Snow surfing avalanches in the Swiss Alps. We understand that sending your teens on a trip like this could be nerve wracking, but we want to assure you that the safety of your children is our top priority. The trip will be led by experienced guides who are trained in avalanche safety and will be with the teens at all times. In addition, all necessary safety equipment will be provided…"
Next, let's have ChatGPT write a social media post for the teens that will get them excited about this intense activity. The output is immediate and great. It even ads hashtags: #snow surfing #SwissAlps #AdventureAwaits Watch the video above to see the live demonstration.
Lastly, let's try something new, like writing a poem about this activity. Here is an output of ChatGPT:
"Snow surfing down the slopes,
Avalanche roaring in our ears,
The rush of adrenaline as we go,
A memory that will last for years.
The Swiss Alps, a snowy paradise,
A playground for the bold and free,
With guides to keep us safe,
We'll ride the waves of white and ski.
Adventure awaits, come join the fun,
A chance to test your skills and might,
Snow surfing avalanches, a thrill like none,
A memory to last a lifetime bright."
As you can see, ChatGPT is a powerful tool that can help you save time getting ready for events and activities. It can https://chat.openai.com/write emails, social media posts, poems and even proofread your writings. It's like having a personal assistant that can write like a human being. So don't hesitate, give it a try today at chat.openai.com.